"Leading the Way"

Help us meet our base K9 Medical needs by visiting our GoFundMe page
here
!
---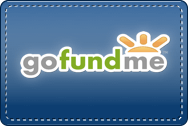 17th Annual Riverside Sheriff K9 Trial
Top Dog - OPD K9 Nero/Officer James Smith


---

Oceanside Harbor Days 2014
COPS West K9 Trial in Long Beach 2014
Riverside County K9 Trial in Temecula 2014



---

---
---
Disclaimer: This is NOT an official Oceanside Police Department website. Any opinions expressed herein are not necessarily those of the Oceanside Police Department.